If you're experiencing PAIN, HAIR LOSS, WEIGHT GAIN, LOW ENERGY, ANXIETY, this course is for you! This neuroscience-based training delivers easy to follow proven techniques to generate well-being without medication, self-sabotaging diets, or expensive and futile medical tests.
Why this course works? It's a proven system - that combines specific Mindfulness exercises with science-backed therapeutic meditation techniques that uncover energetic blockages causing physical and emotional symptoms.
You'll get:
10 sequential all-level friendly video lessons
8 uniquely scripted guided meditations for healing
8 healing-focused easy mindfulness exercises
motivating clarity on the science behind the work and evidence of value
a framework for a lifestyle of proactive wellness
one on one teacher guidance and answers to specific questions
"What started as a simple stress management activity has turned into a lifestyle approach to manage energy, both personally and professionally. I now power through what used to be exhausting work week and have a healthier way to work through migraines." Russell R. - Clorox Corp Executive
"I needed to get a handle on the impact my demanding job was having on my health. The Energy Management training has enabled me to manage how I react to changing circumstances. I now feel a greater sense of calm in my life and have been able to lower my blood pressure significantly. I highly recommend this training and the personal coaching offerings from Rachel/Qonscious Fit." Laura Ballesteros – Director of Global QARA Compliance – Halyard Health (formerly Kimberly Clark)
"Soon after starting this program It became an invaluable part of my daily routine. Each of the different meditations has a targeted impact on the various energy centers and areas of the body. This training helped me see myself with greater clarity and feel empowered to own my health. For me, this was money well spent as an investment in myself." Steve K. - Former Vice Chairman and Chief Operating Officer, CNN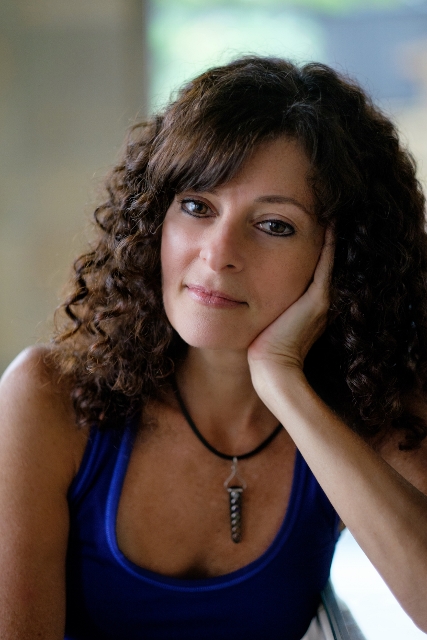 Hi! I'm Rachel Moncayo. I have been teaching Energy Management through Mindfulness to students privately/'one on one' since 2014 and am humbled and grateful for the opportunity to partake in their personal journeys and healing process. After much persuasion, I put together a self-guided online version of my private student program and am excited to share it with you. 20 years of study, experience and passion are poured into this labor of love. Holistic Fitness & Mindfulness are a lifestyle venture for me. As such, I created the Move-Nourish-Mind ® wellness concept. In addition to training, I share knowledge with individual clients and groups via published articles and Yoga engagements. I have trained extensively in Mindfulness to include a balance of science-based and spiritual programs. I'm MBSR trained, a graduate of Karin Kabbalah Process of Awakening Mindfulness Path-Working Program and trained under Dr. Joe Dispenza Encephalon Intensive, Progressive and Advanced Meditation. I obtained my Yoga certification through YogaWorks: a globally recognized Yoga Alliance 5-Star accredited training school. I've completed Essential Yoga Anatomy, a 19 hour course of study with renowned Jason Crandell and orthopedic surgeon Paul B. Roache, MD., and also completed Functional Anatomy training under Anatomy Expert Gabby Delorenze. Versed in other functional exercise and mind/body modalities as well, I'm TRX certified, Egoscue Method trained and Reiki Level 1 certified.